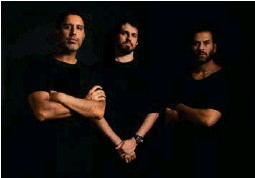 When Hussain Moloobhoy co-founded a festival dedicated to streetwear and hip-hop eight years ago, he had no idea how big it would become. Sole DXB drew 1,000 people in its first year and has gone on to become a major date on the Dubai calendar.
Now it is a three-day event that pulls more than 16,000 attendees. It attracts creatives from all over the world, with the international community meeting up to exchange ideas, as well as favourite clothes and footwear!
Sole DXB is a pivotal rendezvous for streetwear brands, designers and artists. Acts have included the President of Kanye West's GOOD Music, Pusha T, and one of the most influential streetwear stars, Hiroshi Fujiwara.
Luxury superbrands
Moloobhoy and his partners Rajat Malhotra, Joshua Cox and Kris Balerite persevered through difficult times in the festival's early days, as they tried to convince fans that Dubai was the right city for the event. 'It was by the grace of those that took a chance on us that we made it this far,' they say.
They took risks other promoters wouldn't, booking acts the industry hesitated to bring in. They quickly realised they had hit a nerve, and now every year they deliver a carefully curated line-up festival-goers cannot find anywhere else.
The founders have been careful throughout only to work with brands designing in a space that was credible for their audience. They have proved their mettle and won the right to exclusive footwear drops, last year giving attendees the chance to create their own custom Nike Air Force 1s. Luxury superbrands Dior Homme and Kenzo have also signed up.
Look out for the next edition of Sole DXB in Dubai in December.